"The  very best part of any PARADE – – is that small children get to see it and be a part  of it   – – in person and up front"  – -In other words  "a  'real 'hands on' – – being included in something – – that will remain as the most important  and  a number one  "terrific memory"  for ever!"
"This PHOTO – – will be the  very best childhood memory – –  that this child will  have  – –  and never  ever  be able to forget this most memorable and  exciting DAY!"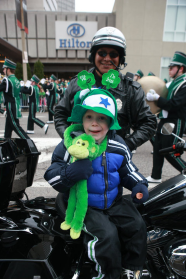 "HONORARY GUEST"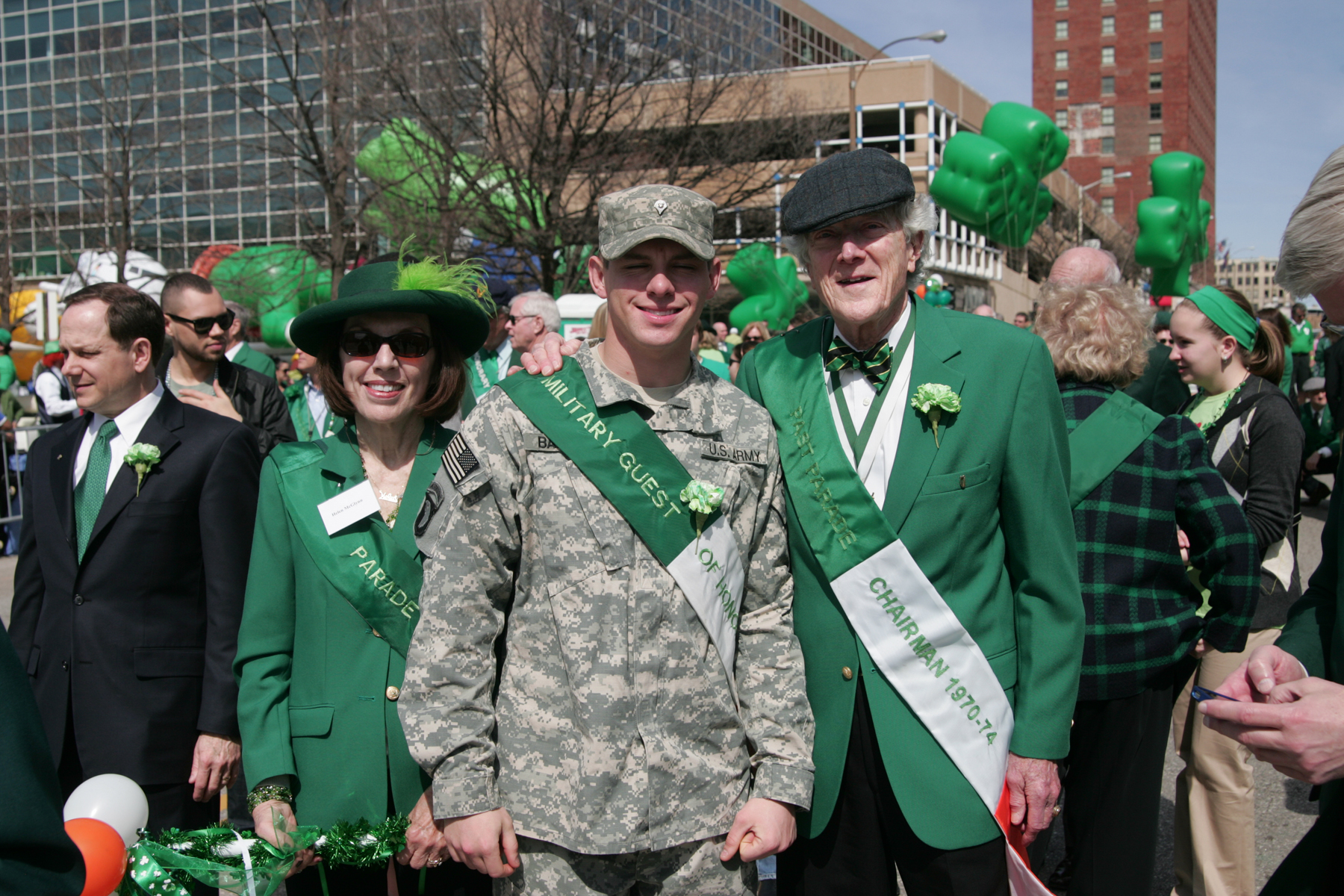 We welcomed our dignitaries, from Ireland and the St. Louis area. Our guests were joined by the Mayor of St. Louis, the St. Louis County Executive, other local and regional officials, and the parade's general chairman in leading our parade.
"Looks like a whole lot of GREEN… These men in uniform  do   so proudly carry our important Flags – – with honor for all to see and  to be proud to be living in Saint Louis, Missouri – – a GRAND STATE in the United STATES.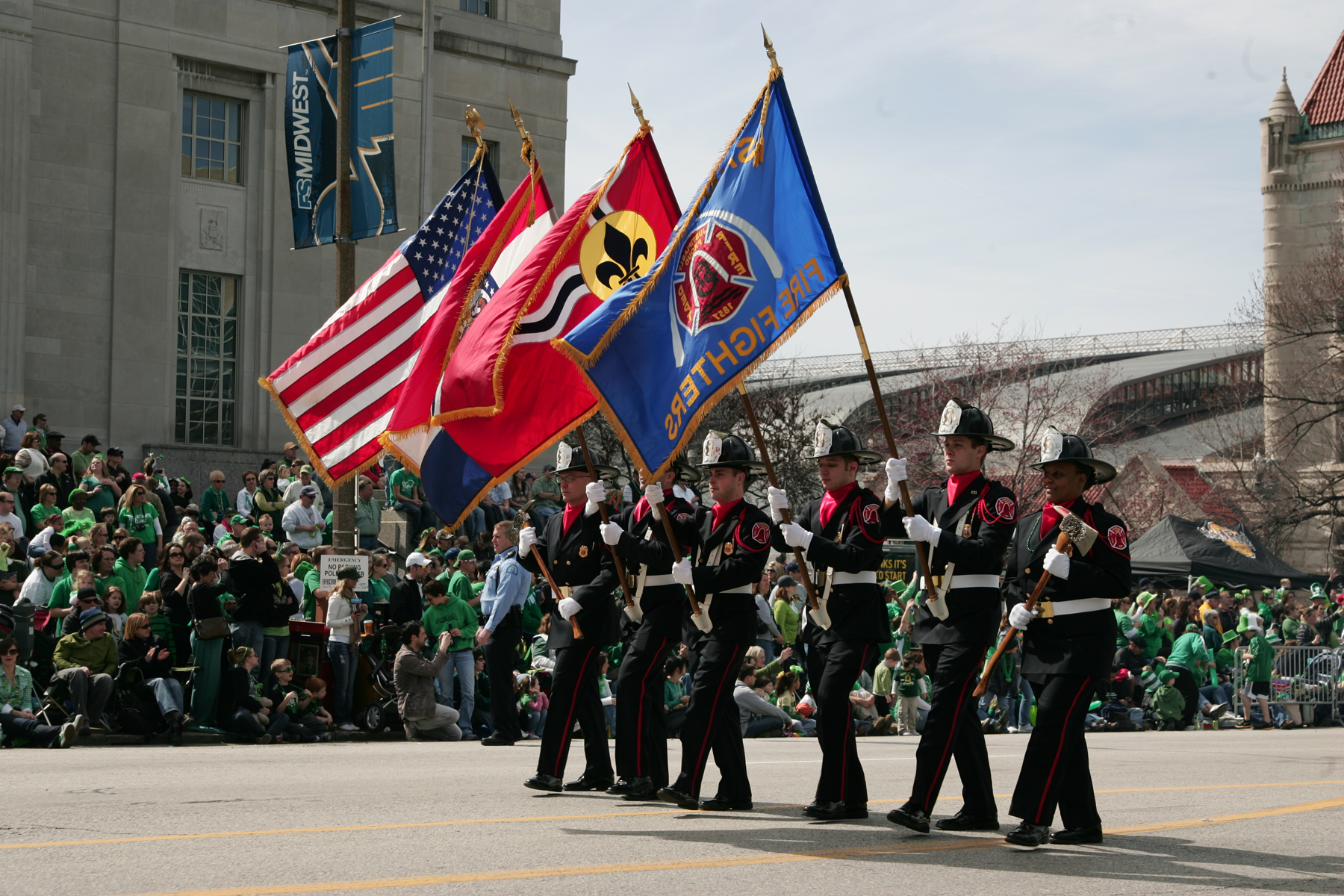 This  is what we want to see.. when you  are IRISH"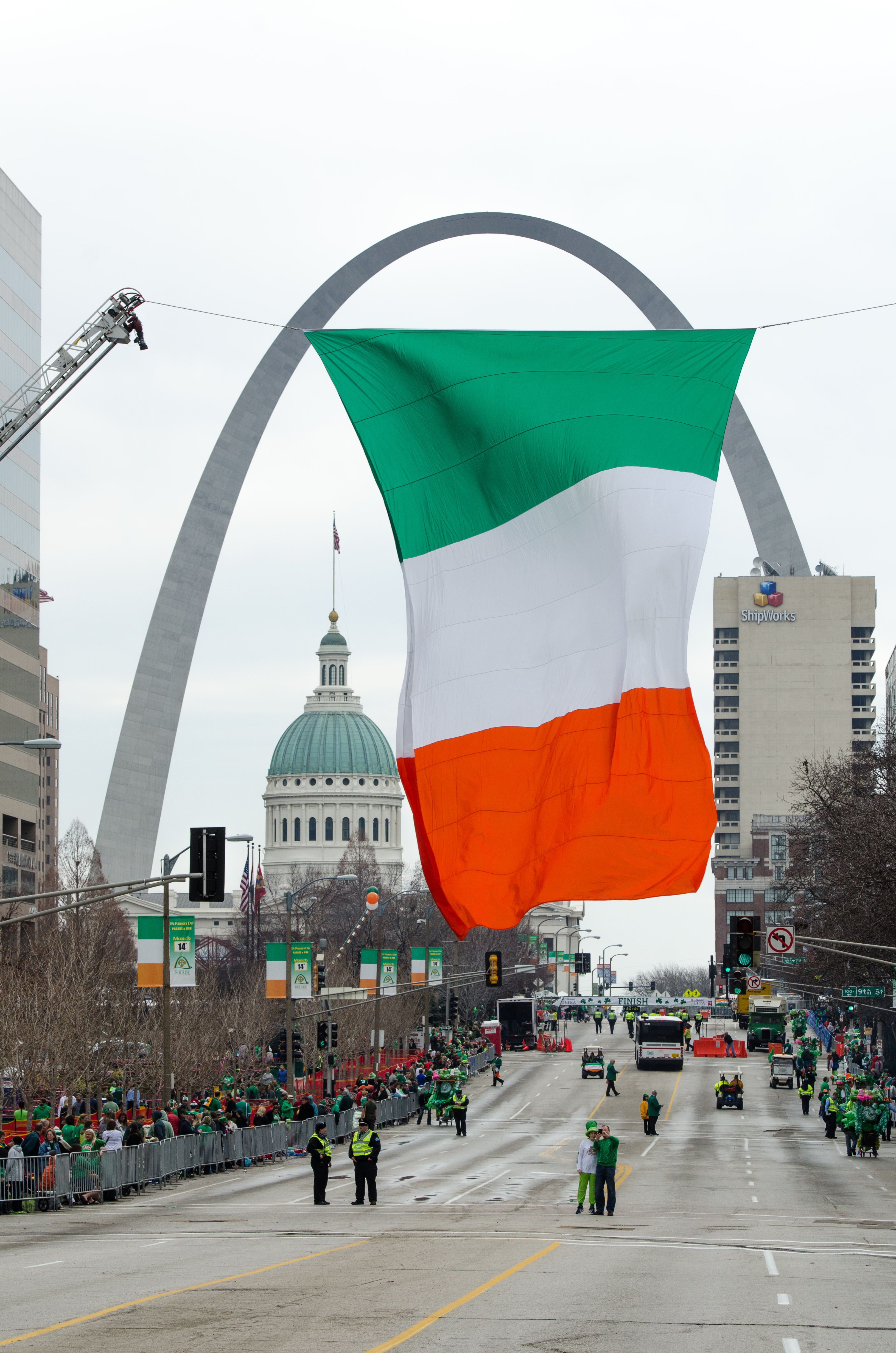 The 49th annual St. Patrick's Day Parade will take place on Saturday, March 17, 2018, at 1:00 pm in downtown St. Louis. The parade always takes place "rain or shine." It began at 20th and Market streets, and proceed east to its conclusion at Broadway and Clark streets. Visit the Parade Route page for additional route details.
Regularly noted as one of the top in the country, the parade was comprised of over 120 units, including marching bands, floats, huge cartoon-character balloons, 5000+ marchers, and lots of clowns. Over 250,000 spectators regularly attend, the largest of any event in downtown St. Louis, packing the streets with smiling Irish eyes and festive green attire.

Posted in Childhood, Family, Grand-Children, Grandma, Today and tagged "Mickey McLaren" -" herself"with no comments yet.