A good and easy cookie – that everyone will love to receive – TODAY and when you are in the mood for just the right amount of sweetness!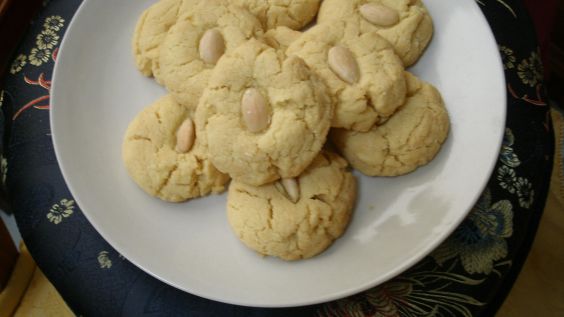 NATIONAL CHINESE ALMOND COOKIE DAY
April 9 recognizes a tasty treat on National Chinese Almond Cookie Day. Adorned with an almond, their delicious almond flavor, and slightly crunchy texture are sure to make you smile. Our research was unable to find any information on the origin of the Chinese almond cookie.
HOW TO OBSERVE
Enjoy this delicious Chinese Almond Cookies recipe.
Use #ChineseAlmondCookieDay to post on social media.
HISTORY
We were unable to find the creator of National Chinese Almond Cookie Day.
INGREDIENTS
1⁄2  

teaspoon 

baking soda

2  

teaspoons almond extract

 
DIRECTIONS
Cut butter into sifted dry ingredients. Add egg and extract and blend well. Shape into 1-inch balls and place on ungreased cookie sheet. Flatten cookies and press one almond into the center of each.
Bake 12 to 15 mins at 350°F Turn out on wire screen to cool.

Posted in Grandma, Today and tagged "Mickey McLaren" -" herself"with no comments yet.