This is something that I feel applies today.
This story will be a favorite for everyone for  Thanksgiving!
There was this man in Phoenix, Arizona…he called his son that lives in New York the day before Thanksgiving… I hate to ruin your day today, Son but, I have to tell you, SON… that your Mother and I  are divorcing… forty-five years of  total misery is long enough…I have had it!
POP! What do you mean…what in the world are you talking about… the boy screamed! What do you mean?
WE can't stand the sight of each other…   We are sick and tired of talking  about it… so you  just call your sister in Chicago and tell her about it!
Franitic the Son  hangs  up and calls the sister in Chicago and tells her  all about it .. the phone call  from their Father and she explodes about this on the phone… there's no way that they are getting divorce, I'm going to take care of this!
She calls Phoenix,  immediately and screams… at her Father, You are not getting a divorce… Don't do a single thing till I get there… I'm calling my brother back, and will get there … we will both be there tomorrow morning, don't' do anything till we get there… Don't do a ting… do you hear me!
The old man hangs up the phone and turns to his wife, and says to his wife, it is  all  "OKAY" they are coming for Thanksgiving…  and they are paying their own way!
Dr. David Jeremiah shares a special message to encourage you to cultivate a heart of gratitude far beyond the Thanksgiving holiday – to live a life of Thanksgiving every day.        D.V.
References: Deuteronomy 16:11-17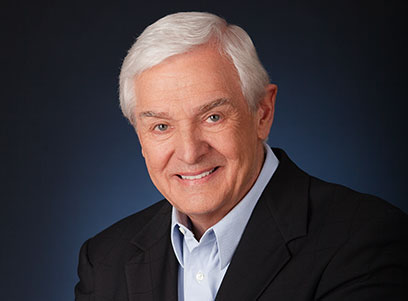 David Paul Jeremiah (born February 13, 1941) is an American conservative evangelical Christian author, founder of Turning Point Radio and Television Ministries and senior pastor of Shadow Mountain Community Church, a Southern Baptist megachurch in El Cajon, California, a suburb of San Diego.
Parents: 
Ruby Jeremiah, James T. Jeremiah
Born: 
February 13, 1941, Toledo, Ohio
Education: 
Cedarville University, Dallas Theol…
Works written: 
What the Bible says about angels, …

Posted in Family, Grandma, Today and tagged "Mickey McLaren" -" herself"with no comments yet.