"Looks like the "BIRTHDAY PARTY" is over… so may as well get ready for some "HOUSE" cleaning – – but will just take this last "PHOTO"  – – to remind me … "A GOOD TIME was HAD by ALL!"
"Let's have one of your "BIG" smiles … for the camera!"
My "DADDY" said –  that when … " You want it clean… You will use "S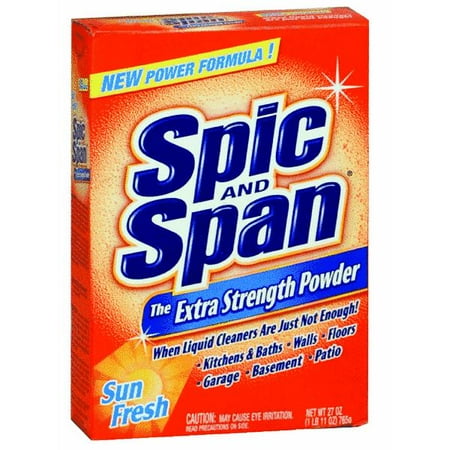 pic and Span" – – to clean everything – – and just to prove to me – – that he was right… he purchased this package of "SPIC and SPAN" – – and went to work in my Kitchen." 
So… what could I do – – but get my camera and take "DADDY's" photo – – while up on the ladder.
To prove that  DADDY was using the package of "SPIC and SPAN" – – I put the package on top of the oven – –  and if you look up to the ceiling – – you can see the area that DADDY has clean – – and the area that he is working  toward – – "WHAT a difference in the ceiling – – the clean side and the side in need  of cleaning!" 
Just so you know…The ceiling and walls of your "HOME" – – do not get dirty all by their selves – –  – "they" collect all of the smoke from you and your family – – every time you  feel the  "urge" to light up – – one of those  expensive cigarettes!

Posted in Childhood, Family, Grand-Children, Grandma, Guest Blog and tagged "DENNY "MAC" McCLARREN"with no comments yet.