"What a wonderful "Birthday Party" at my house – – the  "Forest Park Balloon Race"  carried   on a spectacular array of  colorful BALLOONS – – headed for the St. Charles Airport. – – and vehicles all kinds of  followers of the race – — looking out their windows  – – to follow the 
"AIR RACE' – – taking them over  to the "Sunset Park" – into and through each and every  nearby street – – some streets do not allow traffic through – – what … disappoint on their faces – – but…  at least a thousand vehicles – – – and the smart travelers came the fast and easy  way – – on their  "BIKES" – – in fact in talking with some of the people  – – one bike rider was celebrating his 61st BIRTHDAY  –  – and he said… that on his Birthdays – – he will ride the "BIKE" that number of miles – – and it was 61 miles  to ride on the 16th."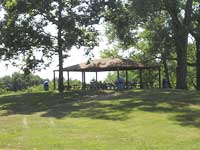 This is the "Pavilion at  Sunset Park" – – and cars and people were all over the roads and in the parking areas – – and standing at the peak of the PARK – – there …I was. Will see what my PHOTO looks like,  and will post later.
"Does that "BUNNY" get around … or what?"   "His batteries get him…  everywhere and anywhere – – and he sure does look real good  – – up and over the crowd – –  as they  are busy … preparing their "BALLOONS" for the RACE."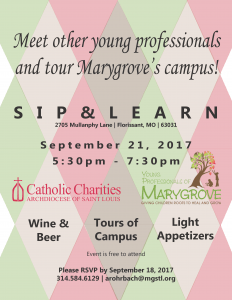 There was a "BALLOON" up and flying for "MaryGrove" and they may  be in need of help – – and or a vote for their "BALLOON" – – to WIN some of the PRIZES."
"What a terrific sight to behold – – all of these beautiful "BALLOONS" – – taking part in an "Air RACE" – – Is  it skills that will help you to WIN – – or just being in the right place at the right TIME?"
Just have to THANK the Almighty YAHWEH – – for finishing my 80th Birthday Party WEEK… with a wonderful out-door activity – – watching all these beautiful BALLOONS – –  come over my house and the surrounding PARK – – giving me the opportunity to talk with the crowd of people  – – and after such a wonderful time – – sharing more "CAKE and Ice Cream" with Family and Friends! What a one of a kind of "80th Birthday" celebrations – – to remember the rest of my days —   "WHO could ask for more?"

Posted in Childhood, Family, Grand-Children, Grandma, Today and tagged "Mickey McLaren" -" herself"with no comments yet.